Introduction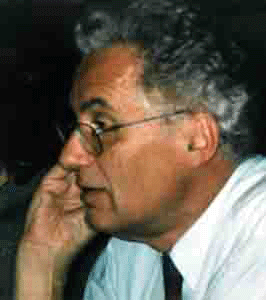 Friedemann Hellwig, born 1938 in Lübeck, is the son of maître luthier Günther Hellwig and the maître weaver and embroiderer Alen Müller Hellwig. He did his diploma as a maître luthier in 1963 and became a conservator of historic musical linstruments at the Germansiches Nationalmuseum in Nuremberg (head of the collection was John Henry van der Meer). Of utmost importance proved the conservation work in Florence after the floods of November 1962 with the opportunity of intense exchange of experience and ideas. It was also in teh Germanisches Nationalmsuem that I found a wife, the art historian Barbara Hellwig PhD (born Plate). During the years 1977 to 1983 I served two terms as the chairman of the InternaltionalC ommitte of Musical Instrument Museums (CIMCIM) within the International Coucil of Museums (ICOM). - I headed the conservation department of the regional Rhineland Museum OFfice for eighteen months; after which I was ask to acecept the post as a professor for the conservation of cultural heritage, specialty wooden objects at University of Applied Sceinces in Cologne. I retired in summer 2003.
What about the retirement? My hearing has become so bad that I cannot enjoy music anymore. This I regret deeply since music has been the centre of my career for so many years. Still, music provided enjoyment and also friendship with so many people.
During the last ten years of my professional life the work excursions to Auschwitz have become a centre point of thinking. In Hamburg too, there is work waiting on the more recent years of German history, amongst others in the frame of the Society for research into the history of Jews in Blankenese, the part of Hamburg we live in (Verein zur Erforschung der Geschichte der Juden in Blankenese). I am chairng this association, we are working on a major publication.
I enjoy working in the editorial board of the journal of the German conservators' society (VDR) which gives me the chance of staying in contact with my former occupation.
The most recent project is the new edition of Günther Hellwig's book on "Joachim Tielke. Ein Hamburger Lauten- und Violenmacher der Barockzeit". The new book ("Joachim Tielke. Kunstvolle Musikinstrumente des Barock"), elaborated together with my wife, has appeared in 2011. In 2020 a small supplement was added. Quite recntly I handed over the archivial material of our research to the Hamburg Museum für Kunst und Gewerbe. The muscial isntrument curator Olaf Kirsch will answer any request for information. A hopefull a good number of years I will still be able to dealt with any query as I have all relevant material on my computer.
Collaboration in Kunst & Krempel, a series of Bavarian Broadcasting services not unlike the British Antiques Roadshow, is a special pleasure in that it let me meet with Bernhard von Tucher and Martin Kares once a year. A new team has taken over since 2009: Eszter Fontana, Martin Kares, Klaus Martius, all three colleages and friends for many years.
In autumn 2013 I have joined the "Friends of No. 5 Elbe", I took part in amy sails, during the past years in the galley. Unfortunately the schooner of 1883 was rammed by a freighter in 2019, she sank. Work has started to restore her.
What is currently on? Besides doing research work for the local history I am busily managing archivial material of the family history.